About Me
My Ferrets
Special People
Life Events
Poetry
Expressions
Home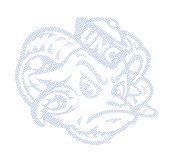 I don't want to bore you, but here are my vital statistics...
Name:
My name is Stephanie Gilbert. My middle name is not important to this website.


Birthdate:
I was born August 20, 1979 in a small town called Lincolnton. I've lived in NC all my life. Do the math to get my age. No matter what, I'll always be 19.


Home Town:
I'm originally from a small town called Cherryville, with a population of 5,800 or so. It's in Gaston County, and the biggest city near it is Gastonia. If you're driving through, don't blink, or you'll miss it. Cherryville has a lot of restaurants, gas stations, and car washes, which leaves me to believe that you are supposed to wash your car, fill your tank and tummy, and get out of there. I can't wait to go back.


My High School:
Although Cherryville is a really small town, we did have our own school system. I attended Cherryville High School. My graduating class only contained 83 students. But I can proudly say that I was the salutatorian of my class, an honor I shared with one of my good friends.


Hobbies:
Ferrets - within the first 5 minutes of knowing me, you will probably find out all about my furry companions; those animals are the best friends I could ever ask for
Reading books - suspense/crime dramas by John Grisham, James Patterson, Mary Higgins Clark, and John Lescroart, and my girly side indulges in Nicholas Sparks books
Writing - poems, songs, and parodies
Web design - I manage 2 of my own sites and have helped in the creation and maintenance of other sites for different ferret organizations. This is my form of art.
Physical activities - walking, running, soccer, frisbee, and other athletic combos
Music - listening, singing, and dancing to my favorite artists (favorite band is LIVE).


My High School Career Goals:
Before going to college, I thought I wanted to be a pharmacist. I was way wrong about that decision. I definitely don't have the affinity for chemistry that it would take to even begin to get into that career.


My College Career Goals:
Sophomore year, I changed my major from pharmacy to communications. I even picked up a minor in drama along the way. I realized that one of the things I really love doing is working with the public, so communications seemed the right choice for me. However, it took me until senior year to figure out what aspect of communications best suited me (or so I thought). For a while, I thought I wanted to work in the music business to help promote new, talented artists. Unfortunately, I think that industry is a little too cut-throat and shallow for me.


My Current Job:
My actual job is something I never thought I would get so involved in. My job is working at the library at UNC. I started working at the library as a student assistant back in the fall of 1998 (sophomore year). Gradually, I have worked my way up the "corporate ladder" (so to speak). Senior year, I got a full-time job with the library as a reserves processing assistant (not even going to explain it). Then I got promoted again. Currently, I am the reserves processing supervisor. Not bad work for someone as young as me (after all, I'm only 19 J).


My Dream Job:
Currently, I volunteer for ferret organizations, and doing this sort of work is my passion. Click here for more info. My dream job (for the moment) would definitely be something where I can work with animals.


So, that's all about me. I hope that I didn't bore you to death. But anyway, thank you for looking at the page. I really appreciate it.